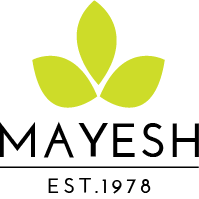 Our Suppliers and Wholesalers are our Best Friends, they provide us and our Brides to be with important flower and supply information.
If you would like to see all kinds of flowers for your Wedding, grouped by variety, color and season just follow our link to one of
Southern California's best wholesale florists.
Just click on the Mayesh Logo and be prepared to make flower decisions galore.
Wedding supplies and accessories are as important as the flowers in today's Weddings.
Vases, Ribbons, Containers, and a million more items we may need for the big day.
Sometimes we only need ideas or samples to help our decisions.
Floral Supply Syndicate will provide for all of these and more, click the logo, browse away.

John, you and your family rock! Our flowers were so beautiful and I was so excited when I saw them arrive, hung up, and decorated. You delivered exactly what we discussed, and I am beyond delighted. My husband and I are so happy we chose you with our flowers and started recommending you to our engaged friends. Our wedding was the most perfect day and thank you for your help in making it happen. Mary-Joy Gamueda
Mary-Joy and Kel Coburn Wedding - Hotel Portofino - Redondo Beach CA