Products and Services - The Bridal Party - Ceremony - Reception - Wedding Flowers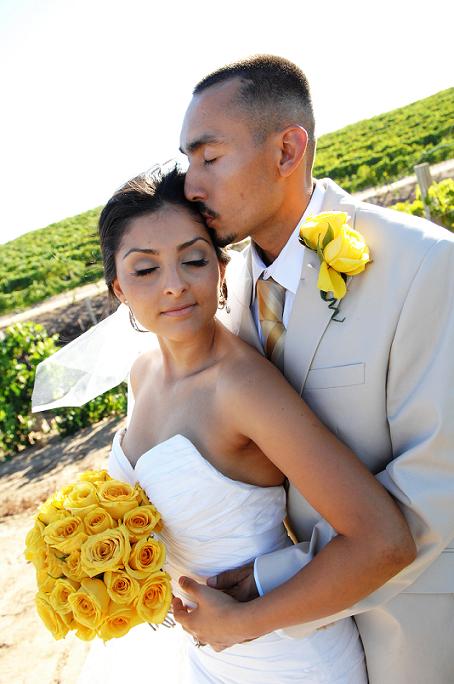 We offer Wedding Packages that will fit any budget and the option to mix and match flowers and arrangements, within each package.
Every package we provide, includes delivery and setup as well as our personal, professional service.
Our services include flowers and arrangements with on time delivery and set up of same.
Since 1974 we have been providing Wedding flowers and decoration for Brides and Grooms here in Southern California.
We do not maintain a retail sales outlet or shop that is available to the public.

The web site and internet is where we keep our sales offers and samples of our work over the years.

This is how we are able to provide the services we do, at the prices we offer.
In order to meet with Brides to be, we have an office in Riverside (listed on Google Maps as John Mays-Florist) available, as well as in Lake Arrowhead for Estimate/Consultations meetings. (By appointment only please)
Our other low cost/overhead offices we meet at are numerous, Starbucks and The Coffee Bean, to mention a couple.

Brides from all over the world have also contracted our services through the use of E-mail and our web site.
What is it we do? Provide fresh Wedding flowers in simple to understand packages, that lower your Wedding costs and reduce your flower stress levels.

Fresh Flower Bouquets

Personal Flowers - Corsages and Hair accent

Flower Girls flowers

Boutonnieres

Altar, Arch or Gazebo Decoration

Aisle Decoration, Rope off, Flower Petals, Bows and flower arrangements for Chairs and Pews
Large arrangements

Bouquet for the Blessed Mother (Catholic services)

Head or Sweet Heart Table flower arrangements


Guest Table flower arrangements

Cake and Cake Table decoration
Brides Throw away Bouquet
Greeting Table and other hall or venue decoration